Congratulations to LITA on Celebrating Your First Year Anniversary!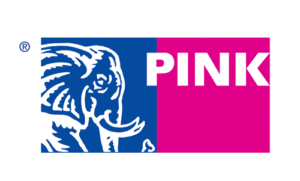 As one of the founding members of LITA, Pink Elephant is proud to have trained and helped certify over 800 IT professionals in Lean IT Foundation and Kaizen during LITA's first year of operation.
Our customers have told us that they have gained valuable knowledge and skills to help their departments become more business value oriented. Specifically, they have made comments about the practical nature of the training and how Lean improvement methods provide precise ways to accelerate, remove waste, and inflexibility from their processes. In fact, all Pink employees in North America have taken Lean IT Foundation to ensure that as an organization, we are embracing 'Lean thinking' guiding principles. Paraphrasing a line from a favorite old commercial, "Remember, we're not only the co-founders of LITA, but we're also a customer."
As LITA enters its second year, Pink continues to enlarge our Lean IT course offerings as we delivered the Lean IT Leadership Certification Course and launched our Lean IT Foundation self-paced course in June of this year.
We know numerous companies and individuals throughout the world will benefit from adopting Lean IT guiding principles or expanding their Lean IT practices. Along with all of the LITA founding members and partners, Pink looks forward to embracing more opportunities to advance 'Lean thinking' in business and IT.