Interview ITpreneurs Lean IT Master Trainer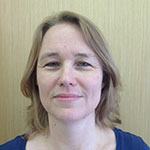 Nadine Fruin
ITpreneurs Lean IT Master Trainer
ITpreneurs Question: In your opinion, why has there been so much interest in Lean IT among training organizations?
Nadine Answer: Lean IT is a very down to earth and pragmatic way to organize and improve a way of working to achieve maximum results. Apart from that, it addresses an aspect that hardly gets any or no attention at all: Attitude and Behavior. Which is the core of the Lean IT approach since it drives all other dimensions? Lean IT pays a lot of attention to this crucial aspect and since the human factor defines the success or failure of a project, Lean IT has a tremendous added value. It offers something other methodologies, standards or approaches do not have.
ITpreneurs Question: What are the benefits to a Training Organization in adopting the Lean IT portfolio?
Nadine Answer: It is a complete approach to improvements implemented in organizations. It fills a void that currently exists. It adds that extra aspect that other methodologies do not have. I always call it the missing link. And it uses visual representations of information, making it easily understandable and very to the point. Research has shown that the vast majority of people are visually oriented and Lean IT has incorporated that reality, with excellent results.
ITpreneurs Question: What are the cross-selling, up-selling opportunities?
Nadine Answer: Lean IT adds that missing aspect to all the other methodologies so it goes very well with ITIL. E.g. An ITIL implementation done in a Lean IT way works beautifully; so does a COBIT 5 introduction or TOGAF implementation. Lean IT is just plain fun! It makes introducing improvements a fun challenge for all parties involved because of the way of doing it and because the results become visible, and felt rapidly.
Stay in Touch: ITpreneurs is planning to offer more train-the-trainer sessions on the LITA Lean IT portfolio. Get in touch with us if you are interested in participating go to: www.itpreneurs.com.
We have an upcoming Lean IT Leadership TTT on October 20th.