Lean IT Executive Webinar Series a Huge Success!
The LITA Lean IT in Action Executive Webinar Series has proven to be a great success as our devoted and interested audience joins us each month to hear real-life use cases from Lean IT Gurus and Subject Matter Experts. We have had exceptional presentations and record attendance at these informative and educational sessions.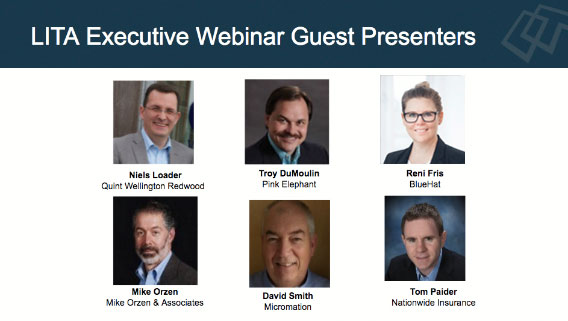 We have had over 1500 attendees attend our live webinars with another +/- 500 downloading the recording or watching it on SlideShare. We would just like to send a special Thank You to each of our dedicated presenters who were critical in evangelizing Lean IT and the LITA curriculum to our global audience.