Lean IT Reaches Its Peak in Spain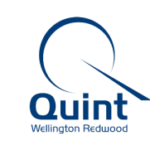 Last November, Spanish Lean IT Association AELIT celebrated its third edition of the National Lean IT Congress, with the highest turnout ever. More than 160 professionals –all of them involved in Lean projects at their companies- participated at the conference which took place at the Toyota Headquarters in Madrid.
The board of directors of AELIT gave the keynote followed by Toyota's CIO in Spain, Michel Hoffman, who explained the way the automotive company is still applying Lean to all processes. Dominique van den Boom, executive director of LITA, described the role Lean plays in the new paradigm of the digital transformation/agile world.
The insurance companies AXA and Premap shared their business cases, showing results and practical information with the audience. Here you can find all the presentations.
The congress continued with breakout sessions where people could learn about continuous improvement, co-creation, visual management, design thinking, productivity, customer journey, etc.