New LITA Content Board Member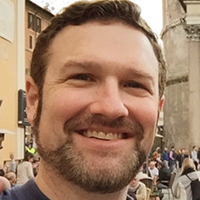 Hi everyone, I'm Jon Terry. I'm excited to join the LITA Content Board as the newest member. In my day job, I'm co-CEO and one of the founders of LeanKit. We provide kanban software and services to support digital transformation of product development and IT operations groups. As you would imagine, as a company with Lean in our name, who sell a kanban product, we believe strongly in Lean.
We've invested a lot of time and energy training our teams on kanban, A3, kaizen, stop-the-line, etc. – what I would call the "hard" Continuous Improvement pillar of Lean. On the other hand, while we have a very respectful culture, I have to attribute that to our great employees. We haven't spent nearly as much time on Lean's "soft" Respect for People pillar. That's an oversight that we're committed to fixing and we suggest you should, too. And most definitely not just because we want to be nice.
A business must deliver a steady stream of results for its customers and financial stakeholders. It can't just be a nice place to work, full of nice people. But we believe that the best long-term results come from providing a sustainable, healthy work environment.
A Lean company is a respectful "system" of empowered front-line employees working in teams. The people closest to the gemba are assumed to know how best to provide value to customers. They are assumed to be motivated hard workers who don't need to be micromanaged for busy-ness. As a result, managers can focus on other things: hiring great people, training them, encouraging teamwork, ensuring alignment on the mission, and looking for opportunities to improve the process.
If you're interested in learning more about our current thinking on Respect for People, and our plans for mapping out these behavioural and managerial principles in more detail, please read the full blog post. And look out for more posts from me on this topic. I look forward to sharing what we learn!