Service Manager Day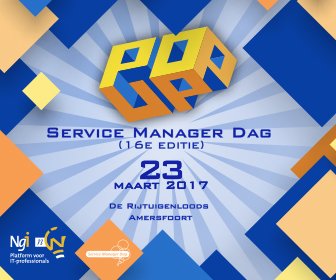 The annual Service Manager Dag (Day) is organized by a group of volunteers. The objective is to share new ideas and learn from the stories of others. An inspiring program is presented to Service Managers and other stakeholders within IT and the business.
The event in 2017 will take place on March 23. Speakers will address themes such as the importance of 'Responsive Enterprises' and the changes this demands from organizations. DevOps provides clues for agile IT operations taking new developments on board. Where developers use Agile practices such as Scrum and deliver products quickly, now IT operations must also respond fast. They should ensure that the "value stream" in the main process is not disturbed.
Join us and meet LITA in the networking area and don't forget to attend Mike Orzen's keynote!
Please check www.servicemanagerdag.nl for the latest information and ticket sales.